[et_pb_section fb_built="1" _builder_version="3.0.47"][et_pb_row _builder_version="3.0.48" background_size="initial" background_position="top_left" background_repeat="repeat"][et_pb_column type="4_4" _builder_version="3.0.47" parallax="off" parallax_method="on"][et_pb_text _builder_version="3.0.74" background_size="initial" background_position="top_left" background_repeat="repeat"]
As seen in the February edition of the Chamber Voice, the 2018 Annual Report offers a summary of each Rogers-Lowell Area Chamber of Commerce division's accomplishments in 2018. An extended version of each division will be profiled on the Voice of Business Blog. The final department summarized is Marketing Communications.
Over $10,000 in advertising sales/royalties were generated (eNews and website banner ads, newsletter display ads and inserts and the Chamber/CGI Video Program) and $4,000 in sponsorship revenue (Chamber Voice of Business Podcast) helping to monetize marketing communications assets as a revenue stream.
Negotiated over $145,000 in trade media and executed the 2018 Media Plan to promote events, the programs and the Chamber's strategic mission messaging.
Weekly Monday Memo and Calendar at a Glance eNews open rates consistently achieved a 26-27 percent and 25-26 percent open rate, respectively. The Monday Memo averaged double digit click-thru rates.
Website visits were up 16 percent; page views up eight (8) percent versus the previous year.
Social media growth was up 21 percent over 2017; the team successfully launched Instagram and beat the goal of 1,000 followers with 1,413; LinkedIn was revamped and achieved an increase in followers from 1,066 to 1,413. The new Social Media Team met quarterly to track progress and focus on growth and engagement.
The Chamber Voice of Business Blog was aggressively promoted and had 2,574 visitors, more than double from 2017.
Launched Chamber Voice of Business Podcast and started publishing in May. 18 episodes had been produced with 894 plays. Top listeners were in Rogers (260) followed by Bentonville (78) and Little Rock (49). An editorial team coordinated topics and schedules.
Member News articles (posted to the website) increased 60 percent as more and more members discovered how valuable it is to reach the Chamber's audiences.
Produced The Good Life Destination Guide, received an award for Communications Excellence from ACCE and achieved budget goal for cash sales.
Improved MarCom's video content capabilities and increased coverage of events and ribbon cuttings which achieved enhanced exposure for members, especially with Facebook Live.
The 2018 Member and Stakeholder Survey was implemented with Cathi Hight on SurveyMonkey.com in September. A total of 487 responses were collected, 321 from the email invitation which achieved a 35 percent open rate. The survey only needed 357 responses to represent a 95 percent confidence level and five (5) percent margin of error. Results will provide key insights for the Chamber 3.0 initiative and 2019 strategic planning.
Refreshed and rebranded logo designs for events, programs and departments and packaged into a new Brand Book.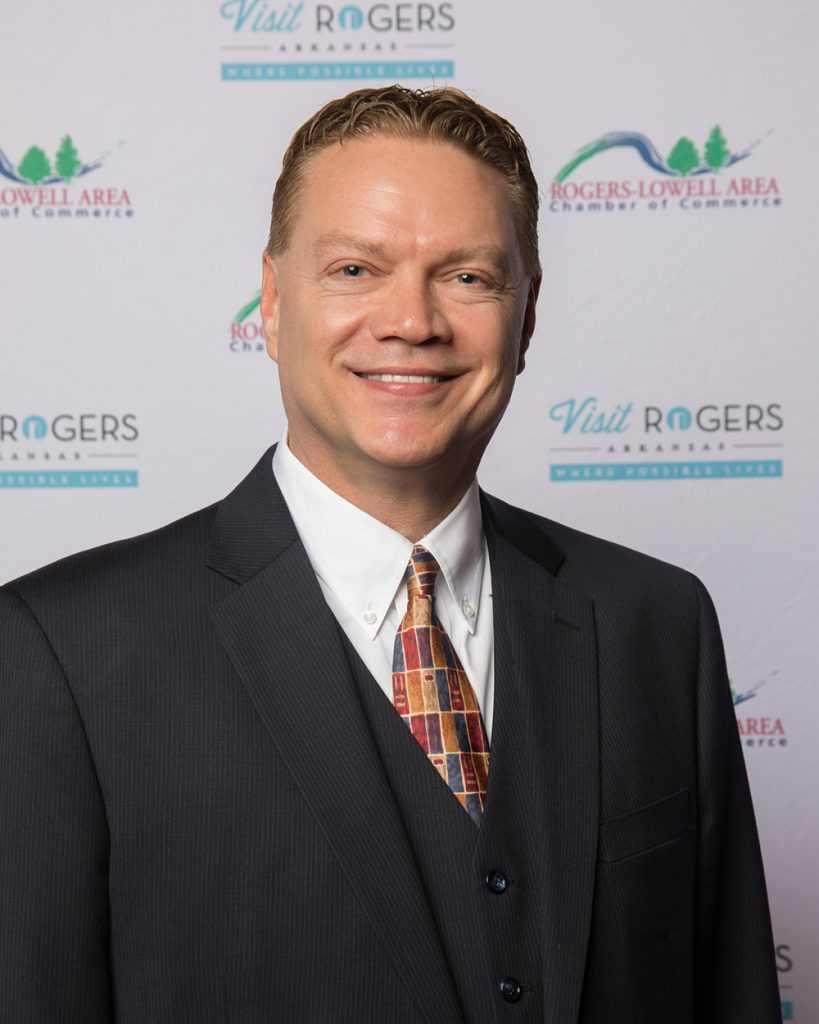 (L-R) SVP of Marketing Communications Brad Phillips, Creative Services Manager Nick Smith, and Marketing Communications Specialist Justin Freeman lead the Chamber's Marketing Communications Department.
[/et_pb_text][/et_pb_column][/et_pb_row][/et_pb_section]