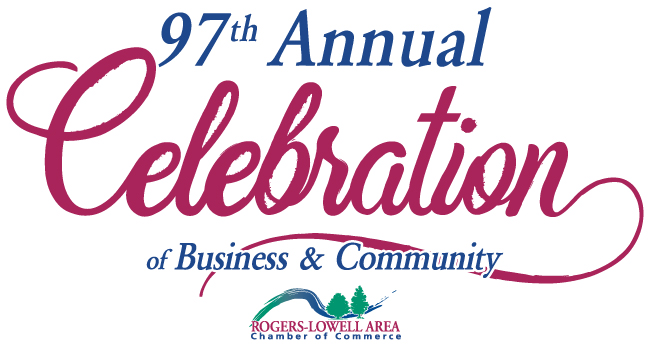 Join us at the John Q. Hammons Center February 2 for an evening honoring Mr. Dick Trammel at the 97th Annual Celebration of Business & Community as we celebrate Mr. Trammel's life achievements, contributions to our community and well-deserved retirement.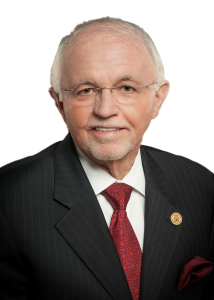 For years, many of us have affectionately referred to him as "Mr. Northwest Arkansas" and for very good reasons. As a businessman and philanthropist, Trammel has answered nearly every call-to-service opportunity presented and somehow found a way to give back to the community he loves each time, including dozens of charitable and nonprofit groups in the region. He might well be the most recognizable man in Northwest Arkansas – and one of the most recognized for his achievements. In 1975, Mr. Trammel moved to Rogers to become a vice president of First National Bank & Trust Company, which later became
Arvest Bank
. Currently, he serves as an Executive Vice President and a member of the Board of Directors. He is also the Director of the State Highway Commission through January 2019. Trammel is a past Chairman of the Board of Directors for the Rogers-Lowell Area Chamber of Commerce. He's a recipient of the Chamber's Good Neighbor Award in 1982; the Pride of Rogers Award in 2000 and was honored by having that award renamed for him in 2007. In October 2018, Trammel celebrated his 60-year milestone of becoming a
University of Arkansas
cheerleader. Because of his enthusiasm for the university and love for the cheerleading program, Trammel and his wife, Nancy, created a scholarship for cheer students with a $250,000 estate gift. Since 1975, Mr. Trammel has appeared with the cheer squad every year at the Homecoming football game.It's a tradition he appreciates and anticipates annually. Mr. Trammel served as a Founding Trustee of
NorthWest Arkansas Community College
(NWACC), and continues to serve on the NWACC Foundation Board of Directors. He received the NWACC Foundation Quality of Life Award in 2006 and will forever be a part of the institution's history. Trammel is also a recipient of the
Rotary Club of Rogers
's Dick Daniel Distinguished Citizen Award recognizing individuals who have made a lasting impression on Rogers and Northwest Arkansas. He is the epitome of the Rotary motto, 'Service Above Self,' by the way he takes an active part in serving those in need and promoting projects that enhance Northwest Arkansas. "One of the greatest things in life is to help someone help themselves," Trammel says he learned at a young age. He also has learned the power of what he calls "quiet influence" -- offering people a smile, being courteous, being kind and having a caring attitude. Tickets to the 97th Annual Celebration will be available soon! Sponsorships are still available to member businesses wishing to partner with the Chamber. Contact the Chamber's Member Services Team at (479) 636-1240 or email
MemberServices@RogersLowell.com
for sponsorship details.