By Marni Rogers, Rogers-Lowell Area Chamber of Commerce Member Relations Manager
The Rogers-Lowell Area Chamber of Commerce Member Engagement Committee held its first meeting of 2018 on January 25 and welcomed four new Committee members and Committee Chair.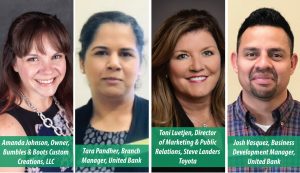 The Committee supports the Chamber's membership and helps strengthen member engagement by visiting current members and mentoring them through all the programs and services the Chamber offers. The Committee set a goal to visit 265 members in 2018 to identify members' needs and concerns. The vision of the Committee is "a membership where all members are informed, connected, engaged, and feel supported." "It is important to maintain strong relationships with our members and keep them involved. With over 2,100 members, volunteers on the Engagement Committee helping us support our members is crucial," said Marni Rogers, Member Relations Manager and Member Engagement Committee Liaison. [caption id="attachment_1009" align="alignleft" width="196"]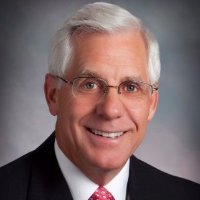 Kerry Jensen
[/caption] "Members visiting with members to help them maximize their Chamber benefits is the focus of this committee," said Kerry Jensen, new Committee Chair and 2017 Ambassador of the Year. "During our visits we explain how a member can use these benefits to grow their business and give examples from our first-hand experiences." Raising Cane's sponsored lunch for the January meeting and spoke to the Committee about their delicious menu and involvement in the community. For more information about the Member Engagement Committee, contact Marni Rogers at (479) 619-3194.