The Member Engagement Committee, formed in 2016, is one of the newest committees at the Rogers-Lowell Area Chamber of Commerce. The Member Engagement Committee is a voluntary group working with the Chamber to help visit members, educate them on benefits and encourage participation in Chamber events and programs.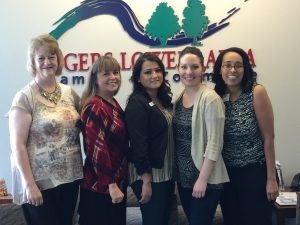 Building Member Relationships
It is important for the Chamber to maintain strong relationships with members and to keep them involved. The Chamber has more than 2,100 members with approximately 3,800 employee representatives. Volunteers that help the Chamber support its members are crucial to maintaining strong relationships. "I have seen the impact that the Member Engagement Committee has made because of the hundreds of member visits we have done in the past two years," Chair Heather Slinkard said. "The Committee has learned so much about new members and their businesses or nonprofits which helps make the Chamber a greater resource to the community. If you enjoy volunteering a few hours each month, meeting with a fun committee over lunch, and meeting new people, consider joining the Committee." Marni Rogers, Member Relations Manager for the Chamber, said that "the Committee is visiting with members to better understand their needs and encourage them to utilize benefits that best suit them and their business." The Committee has visited a total of 234 member businesses and made a total of 83 phone calls to members since its inception.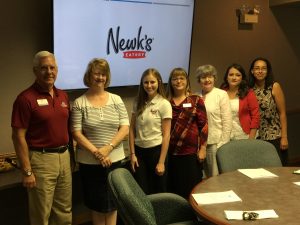 Chamber Says Thank You
The Committee was treated to lunch in August, sponsored by Newk's Eatery, to show how grateful the Chamber is for their personal efforts and to say "thank you" for all they do for the community. For more information on how to get involved, contact either Heather Slinkard at (479) 616-0621 or Marni Rogers at (479) 619-3194.