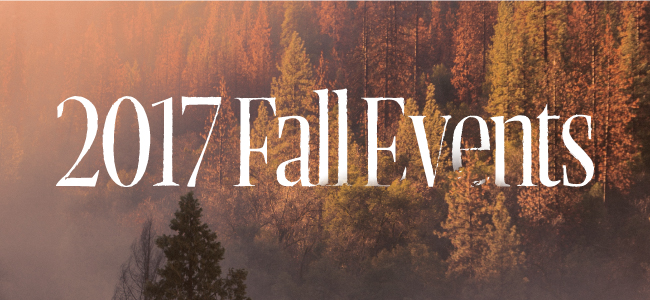 Fall is here! The Rogers-Lowell Area Chamber of Commerce has compiled a list of pumpkin patches, corn mazes, haunted houses and fall festivals in Northwest Arkansas. Check out the list for any scary, or family friendly, events near you.
Pumpkin Patches & Corn Mazes
Farmland Adventures- 5355 Parsons Road, Springdale
Farmland Adventures is Northwest Arkansas' newest place for outdoor family fun. A variety of attractions including a 9-acre Giant Corn Maze, a pumpkin patch, pony rides, petting zoo, pig races, a kids play area and more awaits you. They are open until Nov. 4 on Thursdays from 3- 9:30 p.m. (October ONLY), Fridays from 1-9:30 p.m. and Saturdays from 9 a.m.-9:30 p.m. It's a short drive from wherever you are in Northwest Arkansas.
http://farmlandadventures.com/
McGarrah Farms- 14816 Miser Road, Pea Ridge
The McGarrah Farms pumpkin patch will be open through Oct. 31. They have pick-your-own pumpkins in the field or pumpkins to choose from that are already gathered from the field. Pumpkin prices range from $1 to $75. Children under two years of age get in free. There is a children's mule train ride for $2 or one ticket. The grass maze entrance fee is $2 or one ticket. They have tractor-pulled hay rides, a picnic area, and a hay stack to play on. McGarrah Farms also schedules group functions, call for more information and to make reservations at 479-208-2692.
http://www.mcgarrahfarms.com/Pumpkin_Patch.html
Legacy Farms-19451 Lake Sequoyah Road, Fayetteville
Hours: Sunday 1 p.m. to 6 p.m. for public general admission Activities: 6-acre pumpkin patch 25+ pumpkin varieties pumpkin jump inflatable pillow corn maze hay ride playhouse village cornbox
Shipley Farms- 14339 Wildcat Creek Road, Springdale
Hours: Monday-Tuesday 1 p.m. to 7:30 p.m., Wednesday-Thursday Closed, Friday 10 a.m. to 7:30 p.m., Saturday 9 a.m. to 7:30 p.m., Sunday 11 a.m. to 7:30 p.m. Activities: pumpkin patch (Jack O'Lantern pumpkins, winter squash, gourds, and decorative mini pumpkins)
Ozark Corn Maze & Pumpkin Patch-12880 Hwy. 112, Cave Springs
Ozark Corn Maze & Pumpkin Patch has many activities for your family to enjoy. Get lost in the 8-acre corn maze, find the perfect pumpkins in the 3.5-acre pumpkin patch, feed and pet the animals at the petting zoo, shoot the Corn Cannon, ride the Cow Train, play in the Hay Maze, and play in the Corn Kernel Box. With all these things and more, you are sure to find something for everyone. Take your time and explore their website, then come on out and experience the fun for yourself. Open until Oct. 29. Friday 12 p.m. until dark, Saturday 10 a.m. until dark, and Sunday 12 p.m. until dark.
http://www.ozarkcornmaze.com/
Vanzant Fruit Farms- 3705 E. Hwy. 264, Lowell
Hours: Monday-Saturday 8 a.m. to 6 p.m., Sunday Closed Activities: pumpkin patch
Haunted Houses
Nightmares Haunted House- 13080 N. Hwy. 71, Bentonville
The Bentonville Breakfast Lions Club presents Nightmares Halloween Bus Ride and Haunted Tours. 7-11 p.m. Friday and Saturday until Oct. 31.
https://www.facebook.com/#!/pages/Nightmares-Haunted-House/136646737647
The Asylum - 221 S. Main St., Cave Springs
The Asylum Haunted House will be located at 221 S. Main St. on Oct. 6-7, 13-14, 20-21, 27-28, 30-31. Ticket Office opens at 7 p.m. and closes at Midnight. In order to make sure all visitors can have the opportunity to go through the haunt each evening, they will cease ticket sales at Midnight. The Asylum Haunted House Ticket Prices are: $15 for general admission and $25 for a fast pass.
http://www.theasylumhauntedhouse.net/
Modern Mission's Zombie Battleground – 3484 E. Joyce Blvd., Fayetteville
The evil Arena master Zaylor is back. This year he is taking your fun to another level with the Undead Carnival. Zaylor has decided to bring you another level of terror this year by introducing carnival-themed missions and of course, clown zombies. Take advantage of advanced tactical equipment as the zombie battle unit (ZBU) and Vulture teams engage in four fierce missions. Resources are badly needed for both teams in this wasteland. Oh, and don't forget about the Zombies on the battlefield. Each mission is scored. Every participant will be given a complimentary Modern Mission membership card. You can see how well you do compared to your friends by checking your stats online. For those players who have played before this will be your chance to earn a limited-time Zombie Event achievement. Space is extremely limited so reserve your tickets in advance. You must be at Modern Mission and sign in 30-45 minutes before your event. Every player will receive FREE membership to Modern Mission Indoor Battlefield (includes Modern Mission membership card). Must be at least 12 years old. Price: $25.00 per person Zombie Battleground will be held from 7-10 p.m. on: 10/13/17 10/14/17 10/20/17 10/21/17 10/27/17 10/28/17
https://modernmission.com/zombie/
Fall Festivals & Trick-Or-Treats
Grace Baptist Church Fall Festival- 2409 W. New Hope Road, Rogers
Oct. 29 Costume Contest at 5 p.m. - All Ages Pumpkin Contest at 5 p.m. - Painted or Carved Free Hot Dogs Free Candy Bucket for the first 50 Kids Plenty of Games
Goblin Parade- Downtown Rogers
Everyone has memories of dressing up in a favorite costume, going door to door…asking for candy. What was your favorite? The chocolate pieces or caramels? Were you a superhero? A princess? A ghost or goblin? The annual Goblin Parade provides a safe, fun chance for children to trick-or-treat with downtown businesses. A parade of ghosts, princesses, chefs, firefighters, cowboys, etc. parade through downtown and are greeted by downtown shop owners. It's safe fun for the whole family. The Goblin Parade runs from 3:30-5:30 p.m. On Oct. 31 It will line up in Frisco Park, at the corner of Poplar and First Streets.
Trunk-or-Treat – First Baptist Church, 3364 W. Pleasant Grove Road, Rogers; Holy Trinity Life Center, 1101 W. Hudson Road, Rogers
You can expect food, games, inflatables and lots and lots of candy. There will be prizes awarded to the winners of the costume contest for the following categories: Funniest, Most Heroic, Most Original and Best Overall. Join First Baptist Church for this sugary evening of fun on Oct. 31 from 6-8 p.m., and Holy Trinity Life Center on Oct. 31 from 5:30-7 p.m.
Mall-O-Ween- Frisco Station Mall, 100 N. Dixieland Road, Rogers
Home Instead Senior Care is hosting this year's Mall-O-Ween inside the Frisco Station Mall in Rogers. Free family fun for all ages. Papa Bear Productions will be playing spooky tunes. There will be costume contests for all ages. Halloween Express will be hosting a Carved Pumpkin Contest for cash prizes so don't forget to bring out your best carved pumpkin. Pit Masters Barbecue will be giving out FREE hot dogs to children in costume (while supplies last). There will also be free face painting, a free photo booth, games, candy and more on Oct. 31 from 4-7 p.m.
Howl-O-Ween Spooktacular, Turpentine Creek Wildlife Refuge, 239 Turpentine Creek Ln., Eureka Springs Don't be a scaredy cat during Turpentine Creek Wildlife Refuge's 22nd Annual Howl-O-Ween Spooktacular! Join the Refuge on Oct. 28 from 7-9 p.m. for this family friendly nighttime fundraiser as they turn their property into an open-air haunted house, brooding with lions, tigers...and the occasional princess. Costume contests, games, giveaways, hayrides, and nocturnal animals await you for the only time of year the Refuge is open during the dark of night!