By Marni Rogers
Member Relations Manager
Rogers-Lowell Area Chamber of Commerce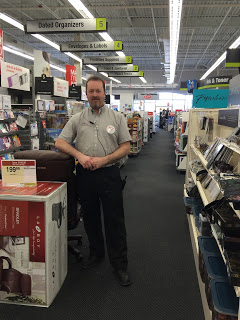 You gotta love their tagline and they really do make your shopping experience easy. Staples is a big company with a big heart for their customers and supporting their local community. The staff is always hospitable and eager to help. I stopped in a few days ago for report covers and had a nice chat with the General Manager Tad Steffenson and learned they now carry Erin Condren's personalized planners, stationary, notecards, and organizers! Erin's planner products keep getting hotter and hotter and Staples is selling her products at lower prices!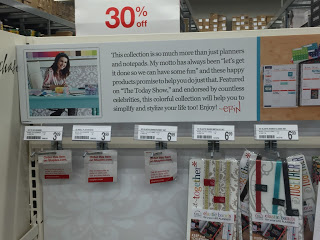 As I talked with Tad about all the wonderful new products they were selling, I got to watch a store associate make room for a new line of home office products from Martha Stewart, so you have to stop by and check out these new hot items.
Then our conversation turned to charitable talk and Tad shared about the Staples 2 Million & Change program where all the stores nationwide had the opportunity to apply for a $5,000 grant to be awarded to a local non-profit organization of their choice. The Rogers store was so excited to receive the $5,000 grant and awarded it to the Sheep Dog Impact Assistance (SDIA). They were blessed with $5,000 over the holidays and that's not counting the donations received from the Christmas Tree Staples put up at the store in support of SDIA! The story doesn't end there! The store associates from all the stores voted for their favorite non-profit stories and SDIA was one out of the top five and now there will be a nationwide vote for the #1 non-profit story and that winner will receive another $5,000 donation. The Rogers store is hopeful SDIA will get the most votes. I'm keeping my fingers crossed for them!!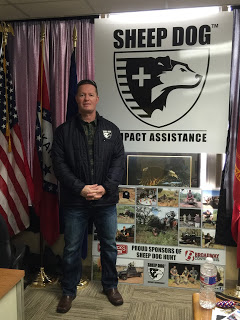 Who is SDIA? They are an awesome organization serving the needs of men and women serving in the military, law enforcement, fire & rescue and EMS services. They are a community of people they call "Sheep Dogs." For more information about SDIA, check out their
website here
.
It was great getting updated on store products at Staples and hearing the wonderful story about SDIA but it was time to head back to work. Tad helped me find the report covers I needed...making my shopping experience easy!
If you haven't signed up already, Staples has a Rewards Program that will save you money, offers free shipping, and rewards for recycling cartridges. Check out their user-friendly website
staples.com
where you can shop online and save money!