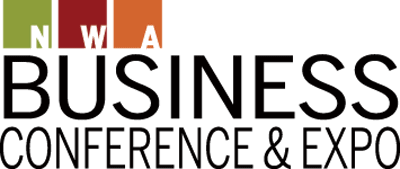 Buy your tickets now to our second annual Northwest Arkansas Business Conference & Expo presented by Sam's Club and sponsored by Cherokee Casino and Ziplocal.
The Arkansas World Trade Center and the Northwest Arkansas Business Journal have partnered with the Rogers-Lowell Area Chamber of Commerce to help provide a solution for your business needs. The event will be held Aug. 5 at the John Q. Hammons Center in Rogers. It's the area's only regional business conference and expo and drew more than 250 conference goers and more than 2,000 expo attendees last August. There are professional development seminar topics to help your business thrive, not just survive in this economy!
2010 NWA Business Conference seminar topcis include:
"Get Ready, Get Set, Go Close the Deal"
"Marketing or Technology"
"Health Care"
"Collection Strategies for Improving Your Company's Bottom Line"
"Show Me the Money; Investors & Venture Capital"
"Trade is Not a Four Letter Word"
"Five Small Business Strategies for Social Media"
"Managing Company Culture & Leadership"
"Franchise is it for Me?"
Bill Rancic
, best known as the first winner of Donald Trump's reality TV show
The Apprentice
, will be the keynote speaker. Rancic is a real estate developer and entrepreneur in Chicago and the author of "Beyond the Lemonade Stand," the follow-up to his New York Times best-seller "You're Hired: How To Succeed In Business And Life From The Winner Of The Apprentice." Rancic also produces and stars in the A&E series "We Mean Business," and Style Network's reality series "Giuliana and Bill." Join Rancic as he discusses entrepreneurship, high-stakes pressure, marketing, and adapting to change to make a business more profitable. Attendees will be able to leave the conference with ideas you can use to impact your career and business.
If you'd like to be a more effective leader, then don't miss author and northwest Arkansas resident Mike Thompson's session. He'll be sharing tips from his book, "The Organizational Champion." Thompson is the CEO of SVI, a leading organizational development company whose mission is to create irresistible companies and extraordinary people. Thompson is one of the most forward thinkers in leadership and he coaches current and next generation CEOs at many of the world's largest companies.
Click here
for the event schedule and to purchase your ticket. You won't want to miss this event!