Latest Posts
Monday, September 25, 2017
on
One of the most important goals of the Rogers Public Schools Career & Technical Education (CTE) program is to equip students with the academic, technical and employability skills that will prepare them for a successful transition from high ...
Wednesday, September 20, 2017
on
Haas Hall Academy faculty, staff, and scholars, along with community leaders, supporters, local residents and business owners, celebrated the completed renovation of the historic Lane Hotel as the new Haas Hall Academy Rogers campus at a dedication ...
Tuesday, September 19, 2017
on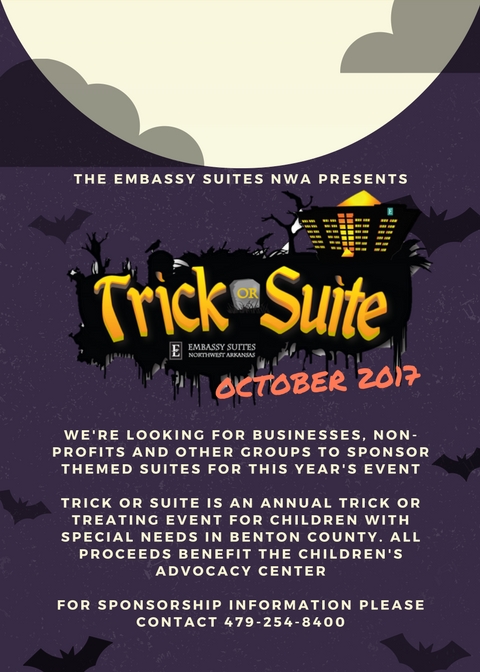 Monday, September 18, 2017
on
Originally posted on uark.edu (http://news.uark.edu/articles/39335/visionary-gift-creates-school-of-art-transforms-access-to-art-in-arkansas)The University of Arkansas is pleased to announce an unprecedented gift from the Walton Family Charitable ...
Friday, September 15, 2017
on
Hobbs State Park – Conservation Area has released the dates of six Sunset Pontoon Boat Cruises on Beaver Lake.October Departure Times from Rocky Branch MarinaThursday, 5th, 5:00 p.m.Thursday, 12th, 4:45 p.m.Sunday, 15th, 4:45 p.m.Thursday, ...
Wednesday, September 13, 2017
on
By Tom WaltonNearly 25 years ago, when our region was half the size it is today, my grandmother took a bold step in helping root a cultural community in Northwest Arkansas with the establishment of the Walton Arts Center. We have witnessed the ...
Tuesday, September 12, 2017
on
Originally posted by Jeff Della Rosa at talkbusiness.net.Northwest Arkansas Regional Airport recently established a therapy dog program to provide another layer of customer service at the Highfill-based airport.So far, public reaction to the Runway ...
Thursday, September 7, 2017
on
The Arkansas Small Business and Technology Development Center (ASBTDC) assisted one of Rogers' newest businesses, Woof and Wander, by offering guidance on its business plan, providing market research, and giving them knowledge on how to start ...
Wednesday, September 6, 2017
on
The 2017 Rogers Cycling Festival, sponsored by the Northwest Arkansas Emerging Leaders, was held on July 28-30. The festival consisted of several USA Cycling-sanctioned road cycling and mountain biking events held in Downtown Rogers. Bikers trained ...
Tuesday, September 5, 2017
on
Leadership Benton County (LBC) promotes and develops dynamic community leaders for Benton County. LBC unites a diverse group of people, exposes and educates them while promoting a regional view of the area. It provides opportunities to learn, ...